Soooo, I might just update this community occasionally although I kind of dropped out of my personal journal... But I felt like opening photoshop again and since my newest obsession has so many great pictures, I couldn't help but make a wallpaper.
I present you: ROBERT DOWNEY JR.!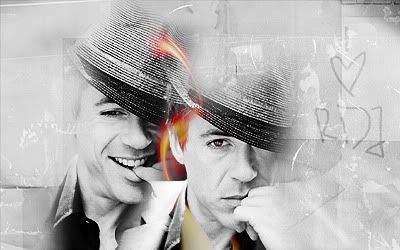 1440*900
1280*800
1024*768
Resizing to any other size shouldn't be a problem, just ask.
I ♥ Comments
I ♥ Credit
I ♥ No Hotlinking
♥ No Bases
♥ Watch the community